This is your chance to get insights from leading industry experts and Mobile IoT pioneers, and learn from their experience in working with Mobile IoT technologies.
Ask anything you always wanted to know about LTE-M and NB-IoT, from business strategy and current market developments, to technical challenges and capabilities, such as coverage enhancement levels, data throughput rates, power saving features, network capabilities and carrier structures, operation modes, latency, and more.
This feature is exclusive for GSMA Mobile IoT Innovators. To register for free and receive this and other exclusive benefits, please click here.
The Expert Panel Includes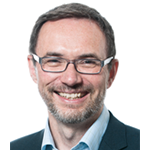 David Maidment
Director Strategy, IoT Devices Line of Business, Arm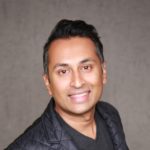 Sharath Muddaiah
Director of 5G & IoT, Giesecke+Devrient Mobile Security
Sharath has held various senior global sales, marketing and product management roles throughout his career. He has enjoyed working with telco giants Sony, Sony Ericsson and Samsung prior to joining security specialists Giesecke & Devrient. In his current role at G+D, Sharath manages strategic solutions, innovation and partnerships for 5G, Private Networks & the IoT. He is responsible for directing the global rollouts of these next generation secure IoT solutions. Sharath enjoys the challenges and rapid changes in telecoms, while his focus continues being able to work on the good that technology can enable.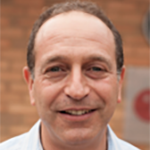 Simon Glassman
Senior Principal, Strategic Partnerships, u-blox
Simon Glassman is Head of Strategic Partnerships, EMEA at u-blox, a leader in semiconductor components for wireless communications and global positioning. Based in the UK, Simon has responsibility for developing and executing strategic partnering and market collaboration initiatives, with a particular focus on the rapidly growing Mobile IoTecosystem. Key to this role is developing relationships with mobile operators, systems integrators and the IoT application enablement community.
Simon has almost 30 years' experience in Telecoms and IT, working in strategic marketing and business development positions at companies including TomTom, Symbian, Motorola/Cisco, Unisys, Ovum, EDS and Thorn EMI. He has also worked on consultancy initiatives for UK development agencies and the European Commission. Simon's specialisation is mobile value added services, developing market entry and engagement strategies for wireless carriers, equipment manufacturers, services providers and application vendors. Simon has authored a number of published market reports on topics including computer telephony integration and voice processing.
Simon is a frequent conference speaker, panellist and chairperson on the global telecoms and mobile and value added services circuit, and has participated in numerous industry events worldwide.
Simon holds a BSc in Electrical and Electronic Engineering from Cardiff University, and is a Member of the Institution of Engineering and Technology (MIET).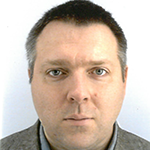 Nicolas Damour
Senior Director for Strategic Partnerships , Sierra Wireless
Nicolas Damour is Senior Director for Strategic Partnerships at Sierra Wireless, responsible for innovation projects with industry partners and market adoption of next generation IoT technologies and services. He has been working at Sierra Wireless for twelve years, strengthening the company's position as global provider of field-to-cloud IoT solutions that include hardware, connectivity and cloud services. He is currently chairing the GSMA IoT Terminal Steering Group.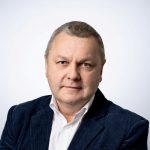 Dr Shane Rooney
Senior Technical Director, GSMA
Shane Rooney is a Senior Technical Director at the GSMA, leading activities in IoT and bringing together strategies and synergies across industry verticals and wider IoT ecosystems. Shane had previously led the GSMA's initiative in developing mobile solutions in Smart Cities and collaborating with cities like Barcelona, Dubai and Shanghai. His team has developed a wider range of Smart City Indicators, Case Studies and Business Cases demonstrating the importance of mobile technology. His team also have developed enablers in IoT Security and embedded SIM. He has led the launch of the Cellular LPWA Networks Technology (LTE-M and NB-IoT) initiative globally and is now promoting Cellular V2X technology. Previously he has been a Group Vice President with Etisalat, developing solutions for Energy, Security and Transport IoT solutions for Middle East, Africa and Asia. Before that he has worked with other Mobile Operators, Vodafone, Hutchison and 3 UK as well as launching and divesting of his own M2M company. Shane pioneered early telematics and connected car solutions for Ford Motor Company in the USA and Europe. He has extensive Global experience. He holds a PhD in Communications Systems specialising in Location Based Services and studied Business Marketing at IMD Switzerland.
Barbara Pareglio
Senior Technical Director, Smart Mobility Lead, GSMA
Since 2014, she has been the technical lead for several areas of focus within the GSMA such as 5G, IoT, automotive, aviation and more. Looking at how to best utilise new technologies and services from the constantly evolving mobile networks, like 5G-Advanced.
Barbara is also leading several activities and communities with the GSMA members, like the activities related to smart mobility, including automotive and advanced air mobility. The latter by leading the GSMA Drone Interest Group and the Aerial Connectivity Joint Activity, to investigate and help the mobile industry to create a trusted solution for commercial unmanned aircraft. Exploring features and capabilities of 4G and 5G needed for the aviation.
Barbara has over 20 years of experience in the mobile industry. Before joining the GSMA, Barbara worked in R&D in several areas of telecommunications. She also participates and actively contributed to, several standards.
How it works
Send your question, full name and company name to miotinnovators@gsma.com, we will field it to the right expert and send back the answer within a few days.
This feature is exclusive for GSMA Mobile IoT Innovators. To register for free and receive this and other exclusive benefits, please click here.