A new industry standard for RCS Business Messaging
What is the Universal Profile?
The GSMA's Universal Profile is a single, industry-agreed set of features and technical enablers developed to simplify the product development and global operator deployment of RCS.
Marking a new era of operator service interoperability, the Universal Profile will enable the industry to deliver a consistent and more advanced messaging experience for 6.7 billion consumers worldwide.
The Universal Profile contains core features such as capability discovery (which will be interoperable between regions), chat, group chat, file transfer, audio messaging, video share, multi-device, enriched calling, location share and live sketching. It also introduces the key enablers for Messaging as a Platform (MaaP). This includes support for RCS business messaging, Rich Cards, privacy control and spam protection.
Why is the Universal Profile important?
The Universal Profile ensures the telecoms industry remains at the centre of digital communications by enabling Operators, OEMs and OS Providers to deliver this exciting new messaging service consistently, quickly and simply. GSMAi estimate that this will open up an A2P RCS business worth an estimated $74bn by 2021.
Operators: The Universal Profile provides Operators with clarity and certainty on the technology roadmap as they plan their deployment of Advanced Communications. It also simplifies interconnect for Operators and IPXs by reducing technical options.
OEMs: The Universal Profile simplifies the build requirements for OEMs and enables them to work with one model for worldwide deployment. In addition, it enables them to build Advanced Communications into open market devices.
OS Providers: The Universal Profile is a pre-requisite for mobile OS providers such as Google and Microsoft to make Advanced Communications native in their operating system software.
Who supports the Universal Profile?
The Universal Profile is supported by a large and growing ecosystem composed of more than 60 organisations, all of whom have committed to supporting a single, standard implementation of the Universal Profile to accelerate the availability of Advanced Communications.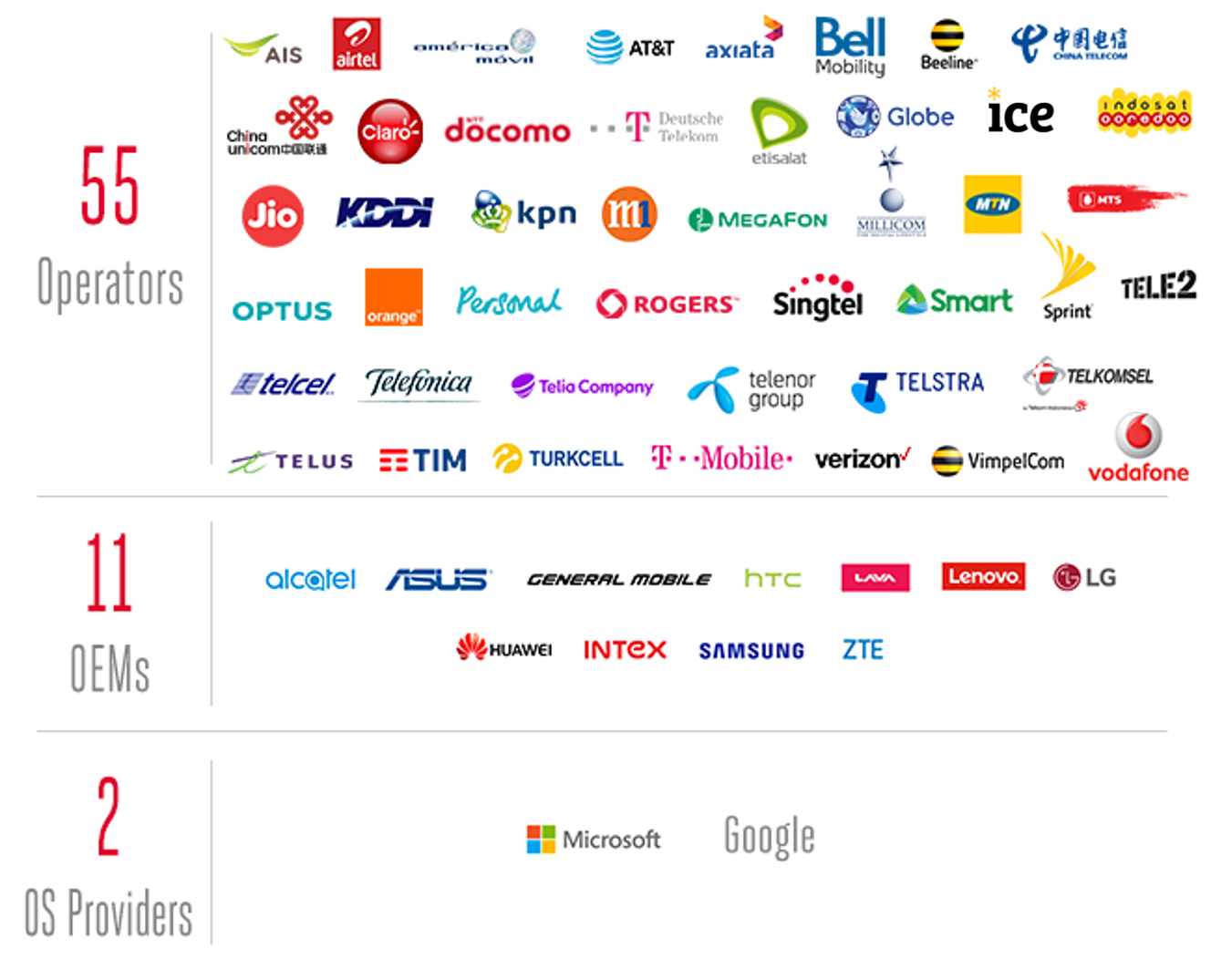 How do I access the Universal Profile?
Please submit the form below to download the Universal Profile specifications.
Please download the documents