Coverage Map & Statistics
All-IP is the network of the future. It delivers all the reach and reliability of conventional voice services, with the added benefits of enhanced messaging, video and other rich communication services.
The GSMA is working with an ever-increasing number of operators around the world who are launching Advanced Communications. We support them, focusing on expanding functionality and experience.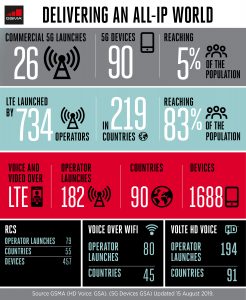 5G Resolution Centre:

For a full list of Operators with LTE visit GSMAi