What it is and how it can help
The interactive guide enables our members to find resources intuitively, quickly and easily in order to assist with an all-IP services launch.
From business rationale to technical implementation, the guide takes you through the all-IP journey. Once you have logged in, simply choose your area of interest from:
Business rationale
Commercial
Technical

Technical support
Resource finder

Regulatory
Implementation
How to access
The engaging content is interactive, taking you through the key themes. Each section has access to a resource finder, where detailed, relevant content can be viewed.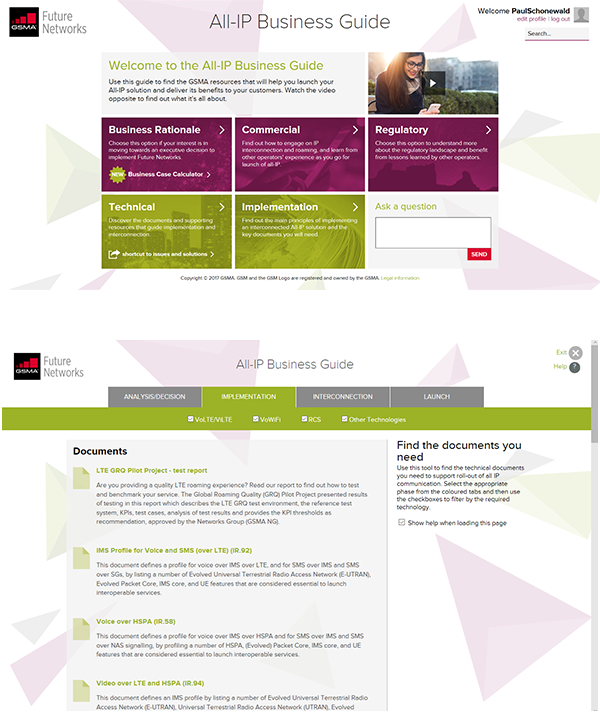 "The GSMA's All-IP Business Guide is a very useful tool for explaining, to a range of Orange partners and stakeholders, how operators can move towards an all-IP roadmap." Liz McCord, Product Manager, Orange (Group)