The business case for Advanced Communications
Advanced Communications can represent $5 billion of cost benefits and transforms what was once a simple conversation or message, into an experience of shared sights and sounds, in real time, anywhere in the world.
It means that your customers can communicate without needing to download an app it's already in their phone. This is what your customers expect today, a more personal and relevant way of communicating that just works, simply and securely anytime, anywhere.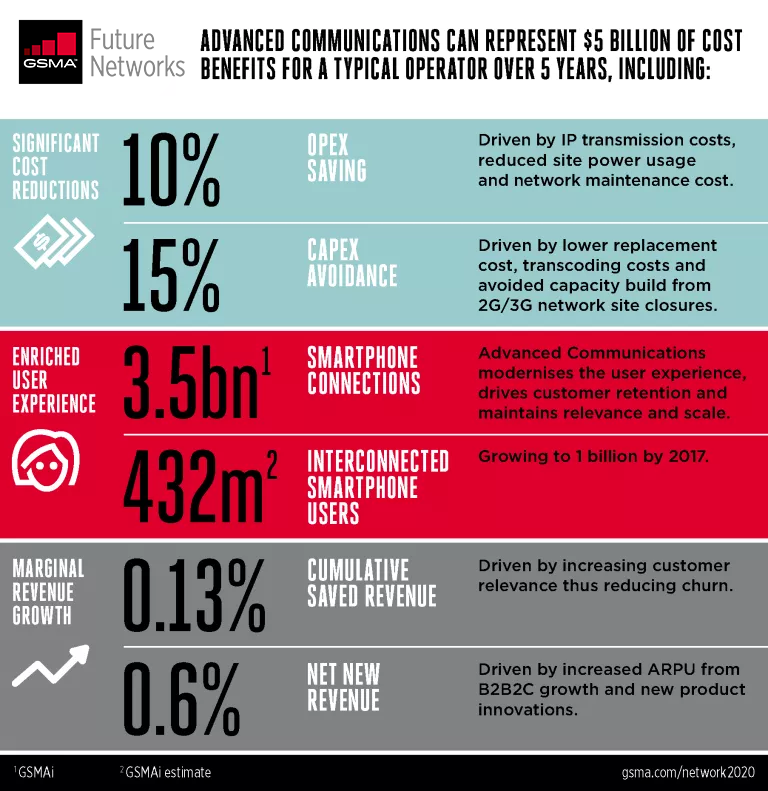 Watch to see more on the business opportunity of Advanced Communications:
See more statistics on end-user research.